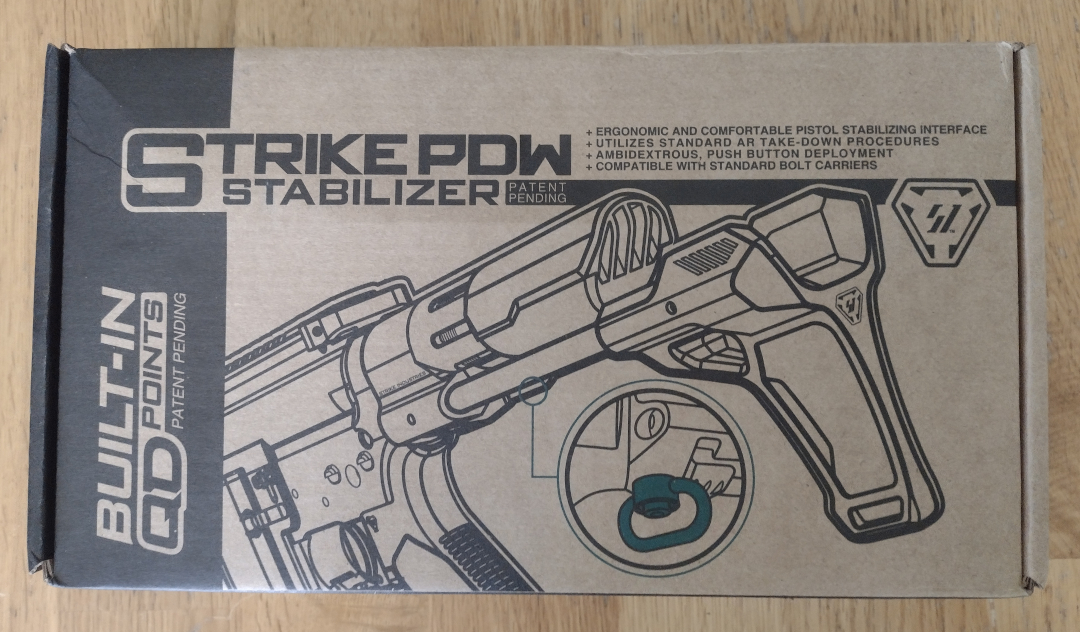 Strike Industries PDW Stabilizer: Pistol Brace Goodness
By George Ross Jr. August 23, 2021
Today we delve into what some regard as a bit of a gray area; the shouldering of AR/AK pistol braces. I will keep my thoughts short and simple on this matter as an open letter from the ATF in 2017 allows for the shouldering of a brace as long as the brace has not been modified in any way. So without further ado on to the review.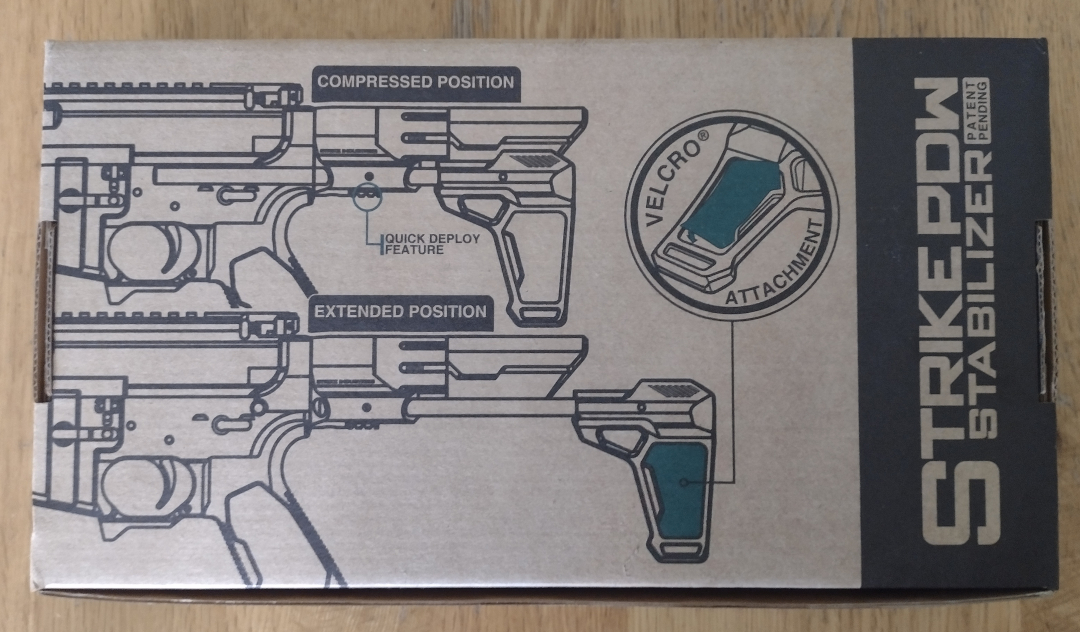 Upon construction of my first Star Wars themed AR build the DH-47. I came to the realization that if storm troopers had a way to shoulder their weapons they would have been much better shots. I know I couldn't hit the broad side of a barn with my DH-47. Something had to be done. This is where the Strike Industries PDW Stabilizer comes in.
To help illustrate my point above the video below demonstrates what could have happened had the storm troopers been able to hit their intended targets. Warning this video is for mature audiances.
Features
Here is a rundown of what main features the Strike Industries PDW Stabilizer has to offer.
Ergonomic and comfortable pistol stabilizing interface
Compatible with standard bolt carriers
Utilizes standard AR take-down procedures
Ambidextrous, push button deployment
Integrated QD sling mounts
Overall shorter length than a carbine pistol tube
Packaging and Contents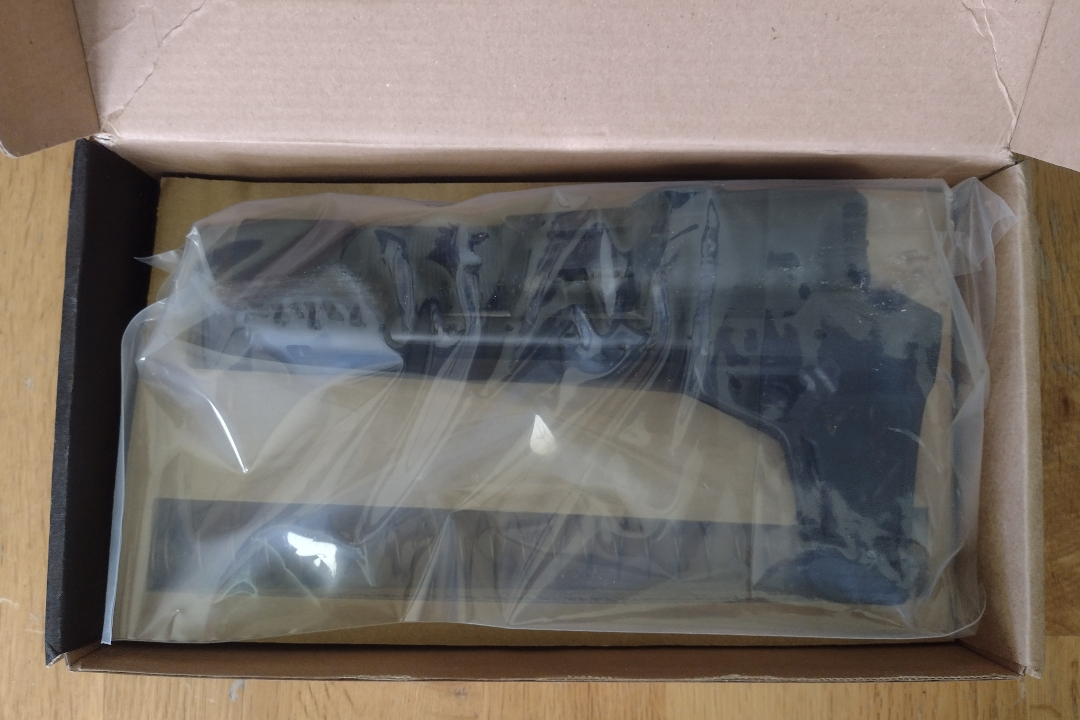 Strike Industries does a good job with how they package their PDW stabilizer. I comes in an appropriately sized cardboard box with cardboard filling to keep the different pieces separate and wrapped in plastic to protect the finish of the stabilizer. This my seem like a minimalist approach to packaging, but it is effective. Careful use of resources does not have to necessitate a sacrifice in effectiveness.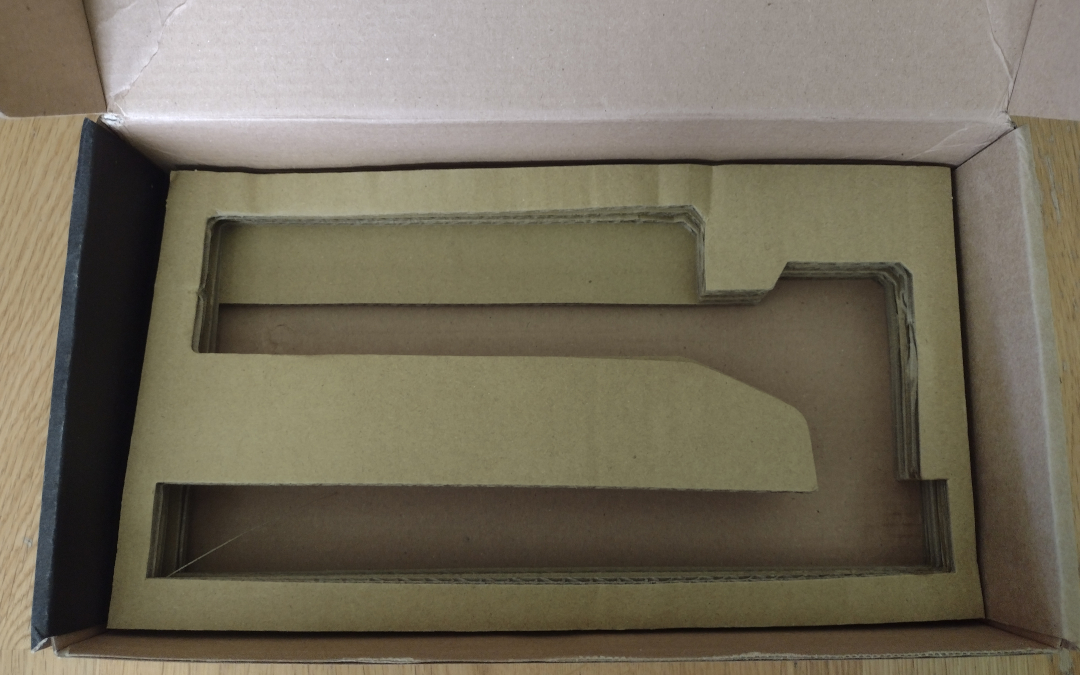 This PDW stabilizer doesn't come with much in the way of accessories. The only thing you get outside of the PDW stabilizer components is an optional VELCRO attachment for the blade of the stabilizer. Everything else is pre-assembled and ready for final installation onto an AR lower.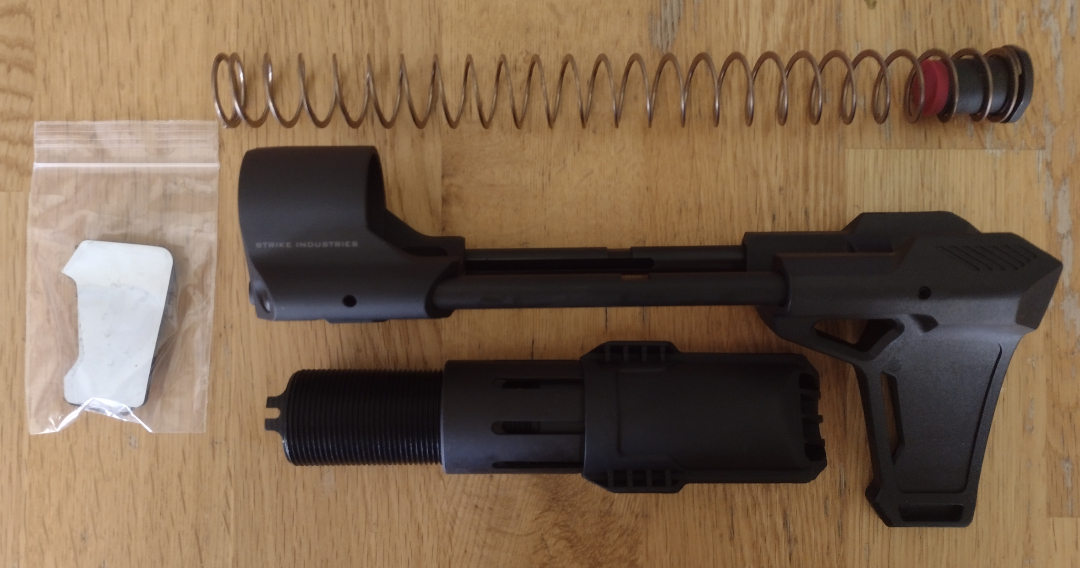 Installation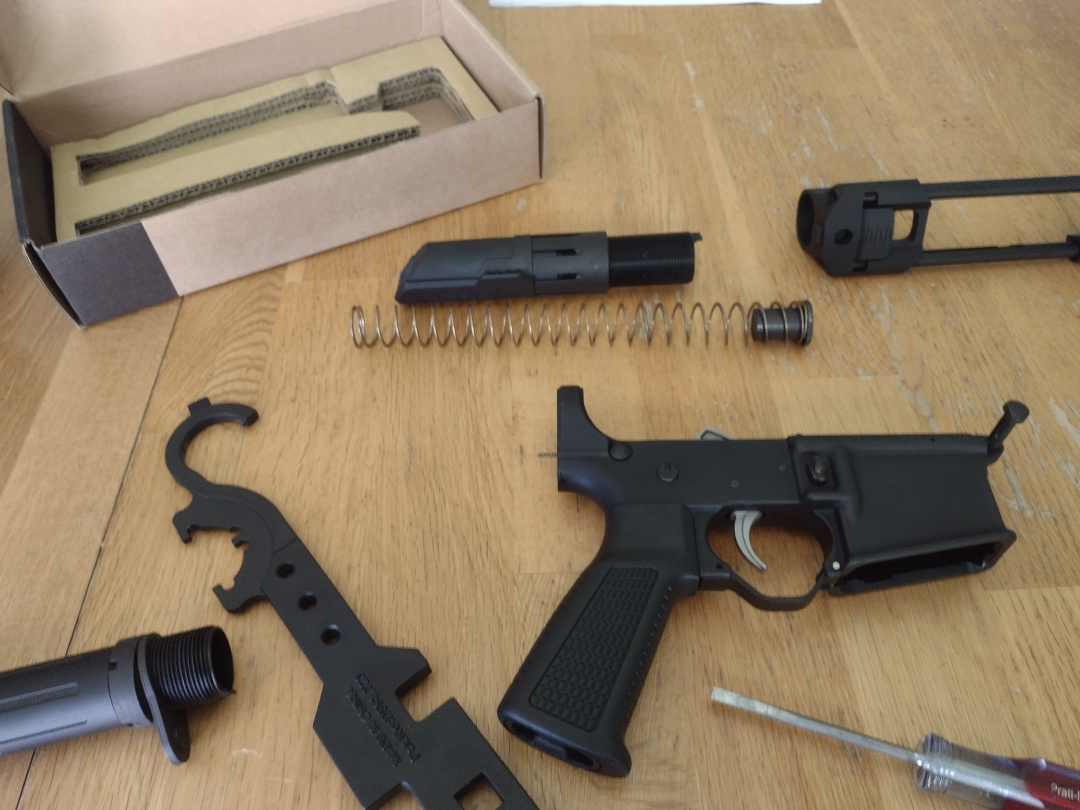 One fault I did find with the PDW stabilizer was the absence of installation instructions. This is however not a big deal if you have built AR's before, but a newbie could get lost in the weeds. Strike Industries does however provide a installation video for their PDW stock which installs just like the PDW stabilizer. I would suggest to anyone watch it before attempting to install the PDW stabilizer.
Like the video shows. Don't screw your buffer tube in to far. It will prevent the the buffer retainer from fully extending. I learned this the hard way by doing it the wrong way first. So, once I had installed the buffer and spring the buffer immediately sprung back out of the buffer tube and flew across the room. As the buffer retainer didn't protrude enough to retain the buffer.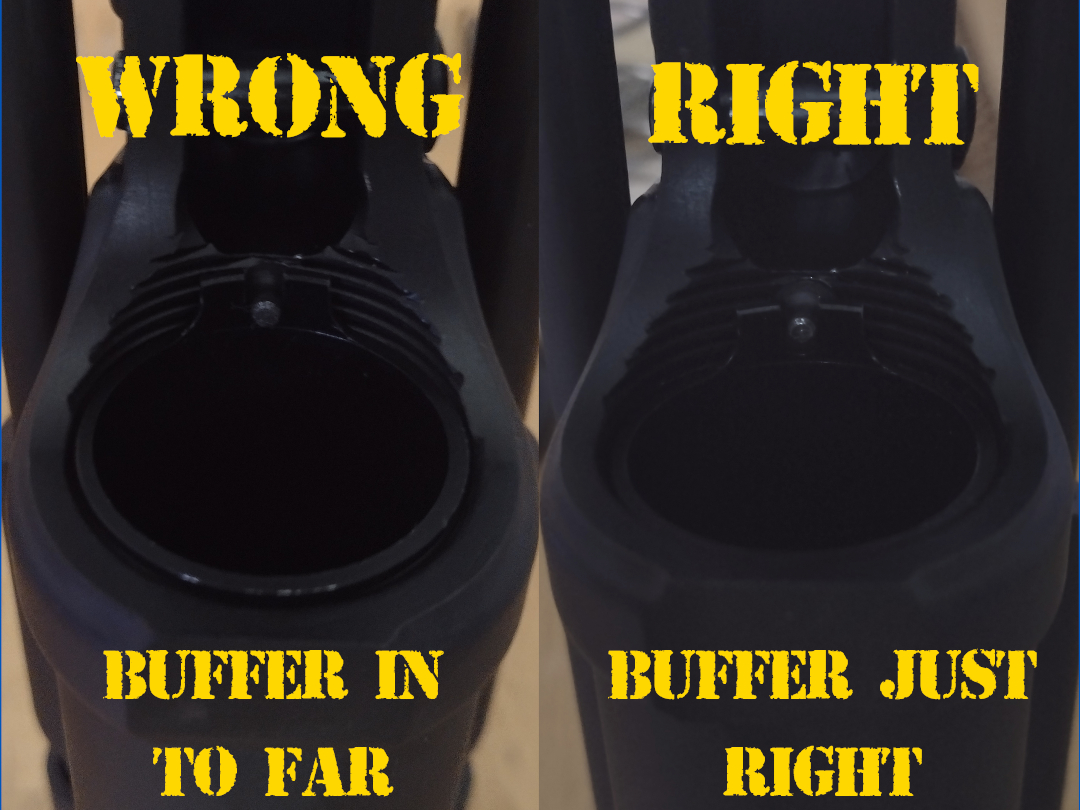 Something else worth noting is that Strike Industries recommends a specific type of spanner wrench for tightening the castle nut. It can be found at this link that was provided by the Strike Industries PDW stabilizer product page. This wrench is slightly different from the better spanner wrench shown in the video above. It does work, but it is a tight fit in the castle nut. Be careful not to let it slip and mar the finish of the castle nut.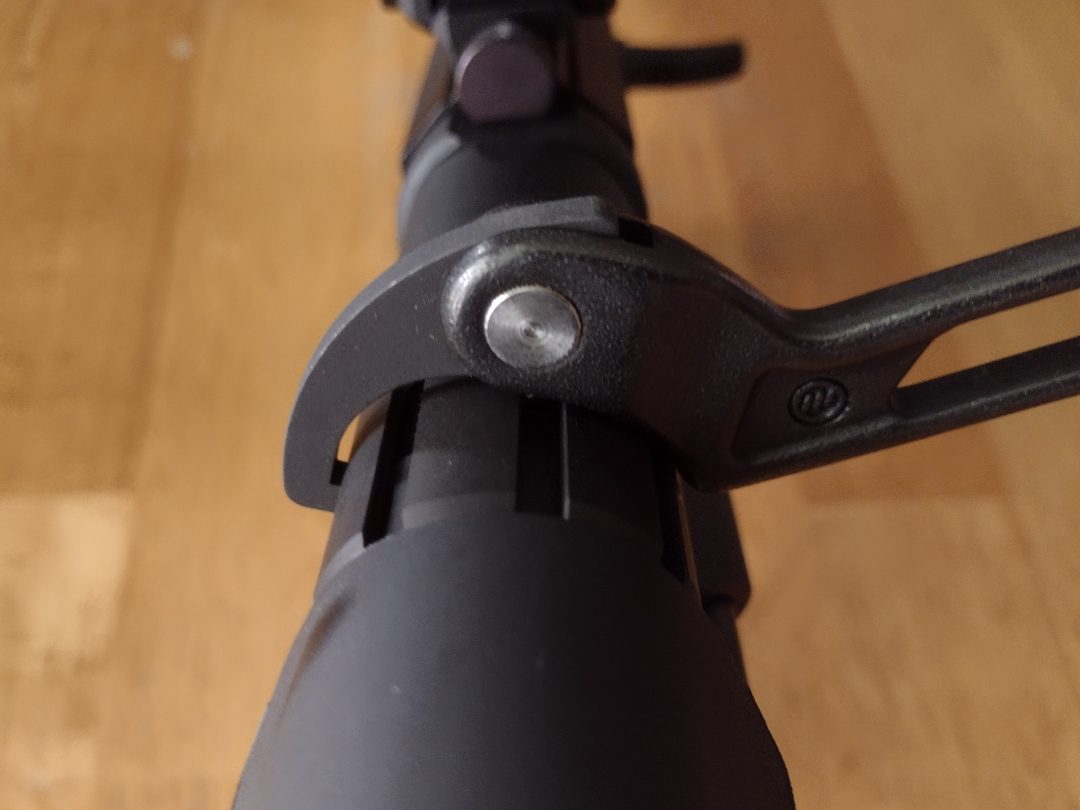 Build Details
Below is a parts list so you can make your own DH-47. This list is handily linked.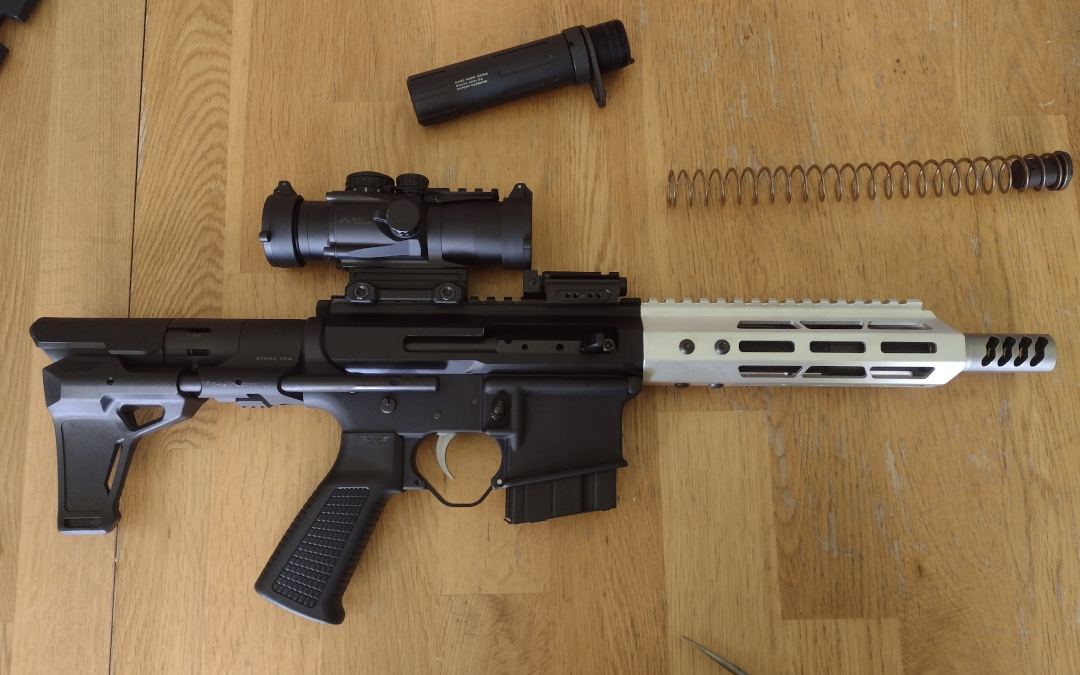 At the Range
The PDW stabilizer was just what the doctor ordered for my DH-47 build. The added contact point not only gives me more stability, but it works well with my chosen scope's limited eye relief. First time using the PDW stabilizer I was able to ring steel four out of five shots at an IPSC target set up at 100 yards out from a standing position. I would be lucky to get hits one out of five times before I installed the PDW stabilizer. This makes me what to bring out the DH-47 to the range more often. The quick deploy feature works just fine and the stabilizer blade shoulders comfortably as well. Shooting PDW stabilizer is fine, but I don't know if I could do it all day. This PDW stabilizer is meant for self defense purposes with minimal space not for shooting matches all day.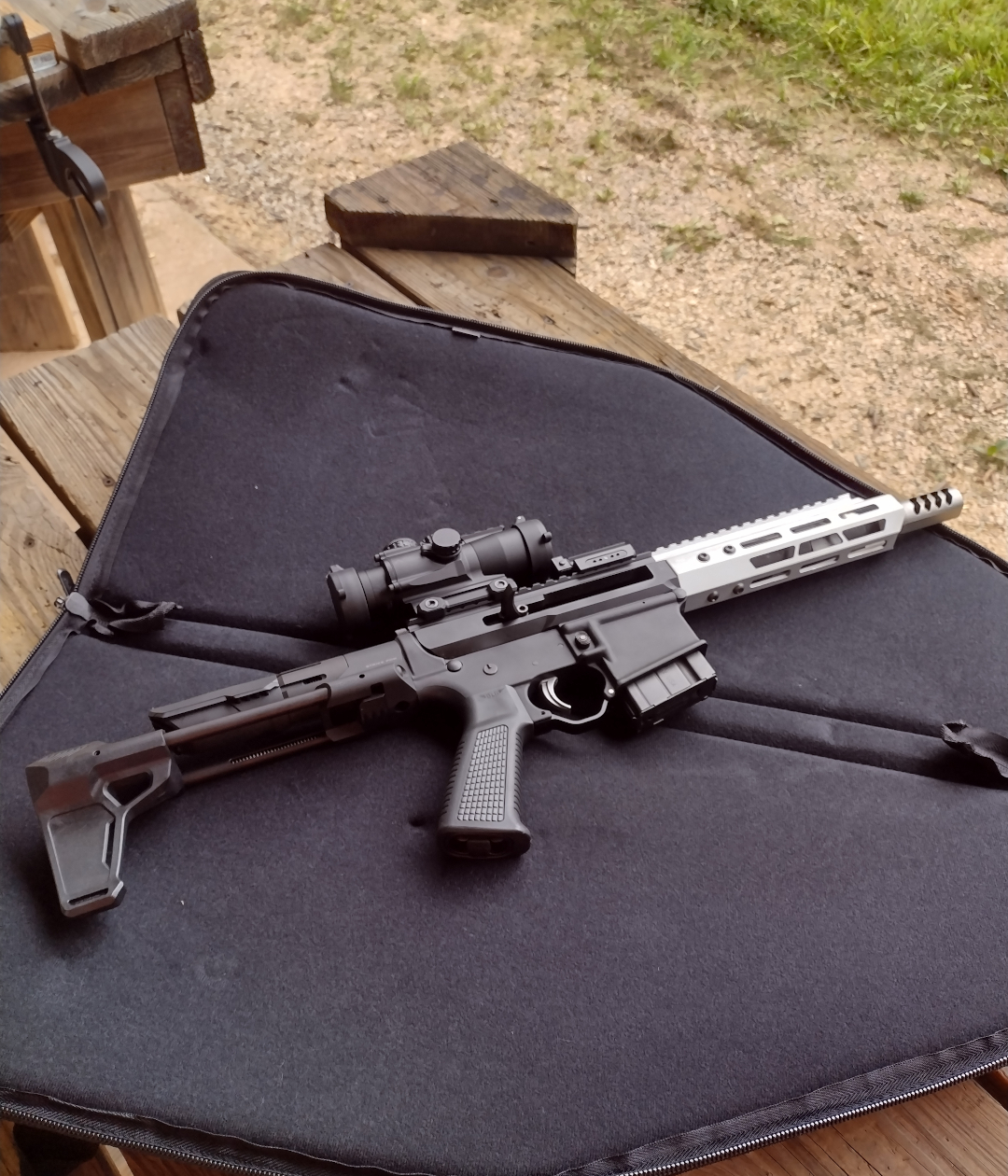 Conclusion
Strike Industries has done a great job with their PDW stabilizer. It shots well, is very solid, and doesn't require you to use a proprietary bolt carrier group. However, with a price tag of $275 the Strike Industries PDW Stabilizer is on the expensive side for a pistol stabilizing brace. In at least the case of my DH-47 I'm willing to pay for style and not just function. So the expense can be "justified". Your mileage may vary. For those looking to get the absolute smallest quick deploy pistol stabilizer out there. The PDW stabilizer is worth a serious look. You know It would look good on just about any AR pistol you put it on. Just sayin.