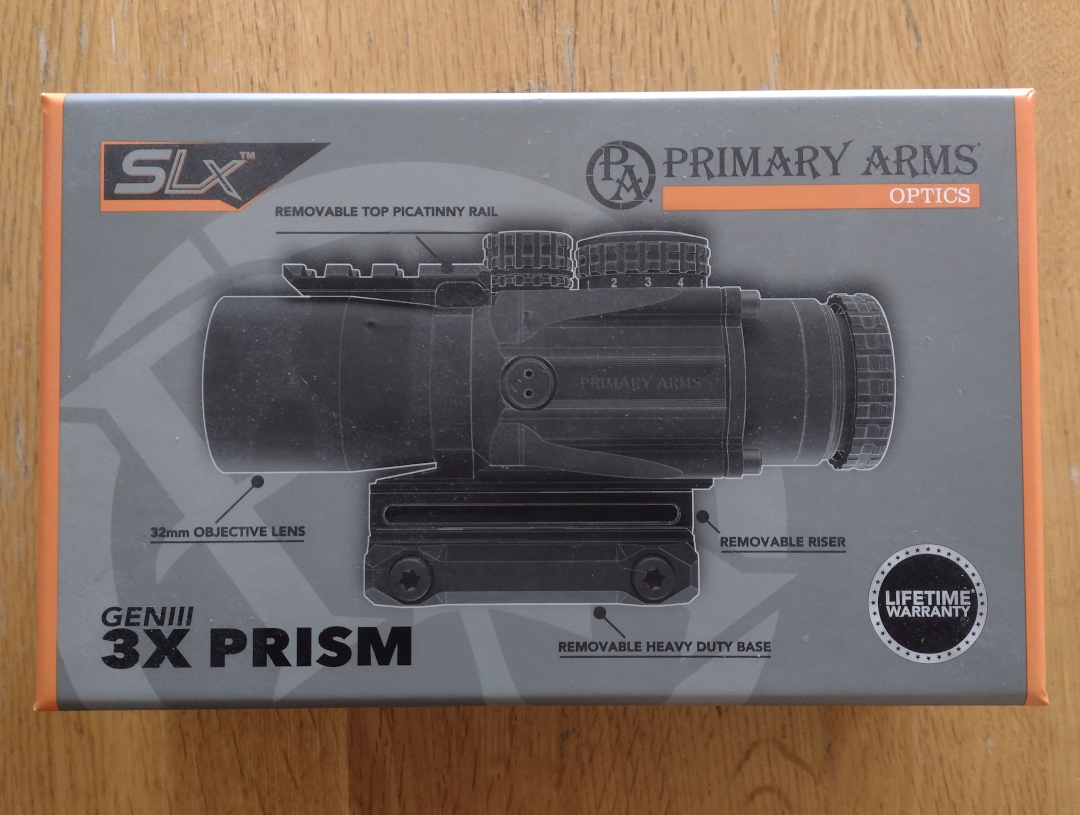 Primary Arms SLx 3x32mm Gen III Prism Scope
By George Ross Jr. March 25, 2021
Are you in the market for a prism scope? In case you didn't know Primary Arms has an affordable line of rifle scopes, red dot sights, prism scopes and optical mounts. Primary Arms hails from Houston Texas, but they outsource their optics manufacturing to Japan or China depending on the scope. The SLx line of scopes are manufactured in China. Today we are going to look at the SLx 3x32mm Gen III that has the ACSS reticle system that has been optimized for 7.62x39 and 300 Blackout.
Packaging and Contents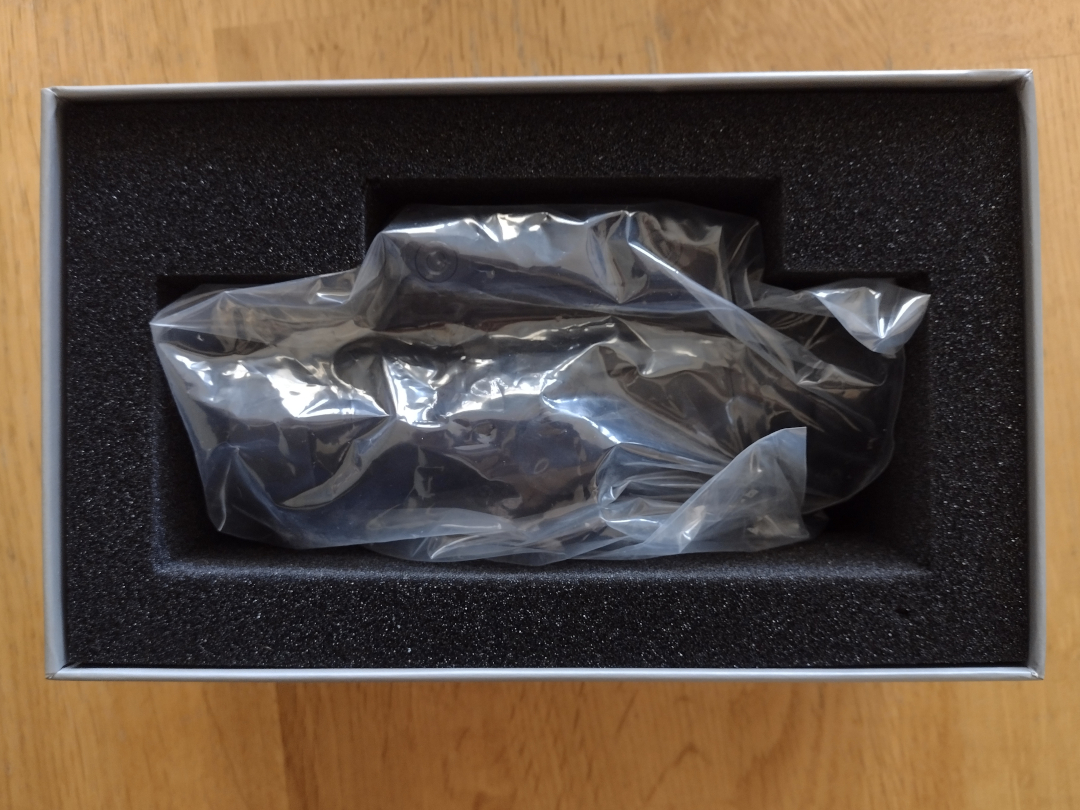 The SLx 3x32mm Gen III Prism Scope comes packaged in a retail box that does a good job of keeping the scope safe from the rigors of shipping. The scope itself is surrounded by foam padding that doesn't allow the scope to move around much when the scope is in its box.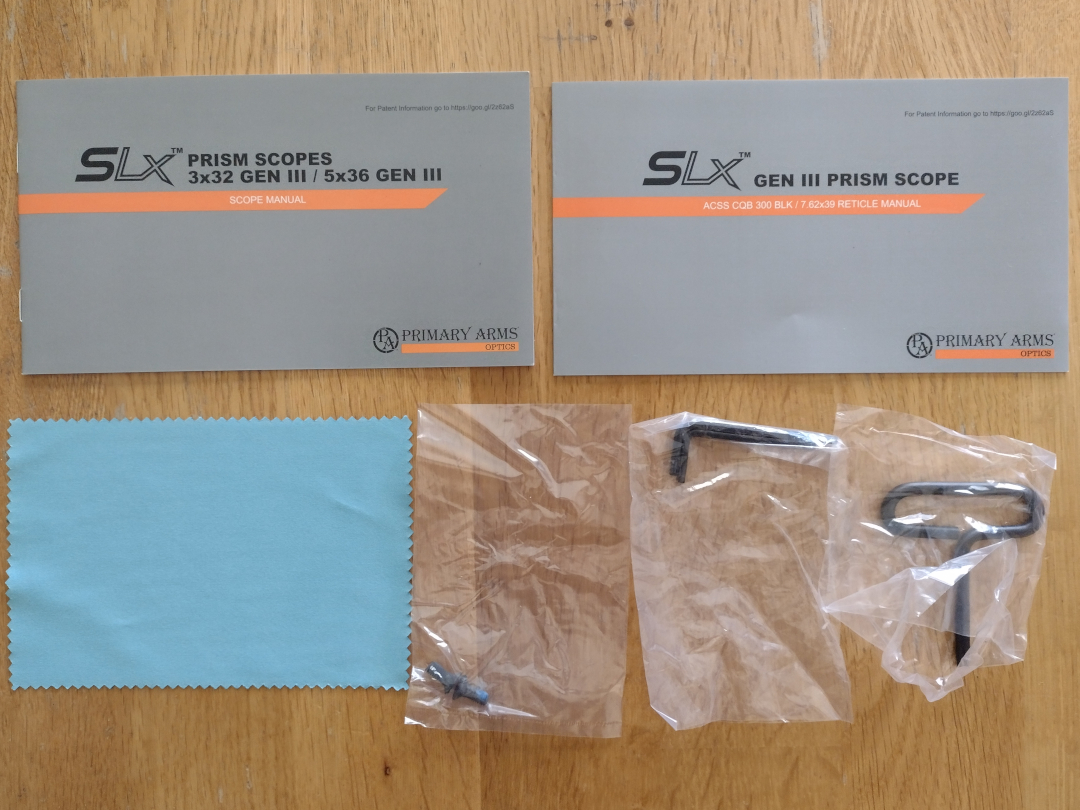 The SLx 3x32mm Gen III Prism Scope comes with everything you need to get it installed in the form of manuals and wrenches. The manuals are split in to two different books. One is for the SLx prism scope, and the other is specifically for the ACSS CQB 300BLK / 7.62x39 reticle. Plus, it comes with an added lens cloth and extra screws that could come in handy somewhere down the road.
Features
Here is a rundown of the main features of the SLx Gen III Prism Scope.
ACSS CQB 300 BLK/7.62x39 chevron reticle has BDC and ranging out to 600 yards with supersonic 7.62x39mm or 300 Blackout ammo and 225 yards with subsonic.
AR-Height riser included.
Fully illuminated reticle is visible even in bright daylight.
Removable M1913 picatinny top rail.
Flip up lens caps included.
Uses an included CR2032 battery.
Lifetime warranty.
Installation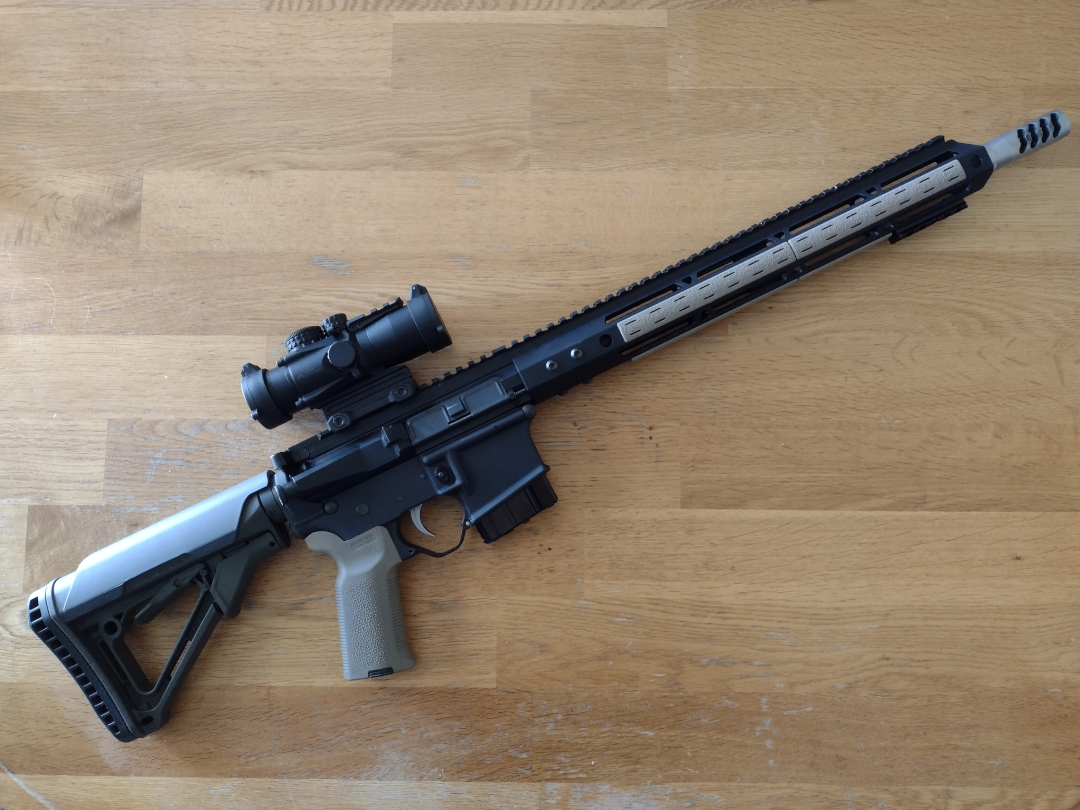 The installation of the SLx 3x32mm Gen III Prism was a breeze as it came configured with its AR-height riser right out of the box. After trying out several mounting locations I used the included wrench to tighten down the two holding screws. This configuration is most likely what most people will be wanting to install on their AR's, but it is nice to know that there are mid and low mounting options as well.
Advanced Combined Sighting System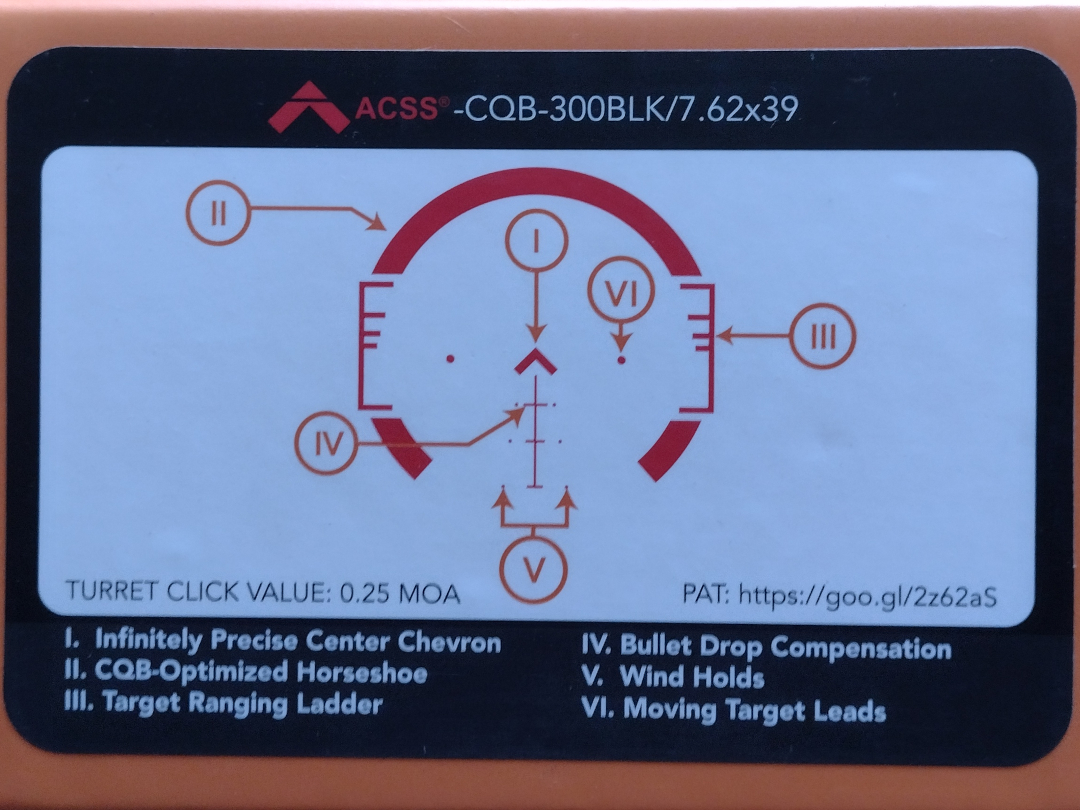 To me the advanced combined sighting system or ACSS is the real star of the show here. I like the fact that it is etched onto the glass. I have astigmatism and projected reticles never show up without "tracers" for me. This does not happen to me with reticles that are etched on the glass.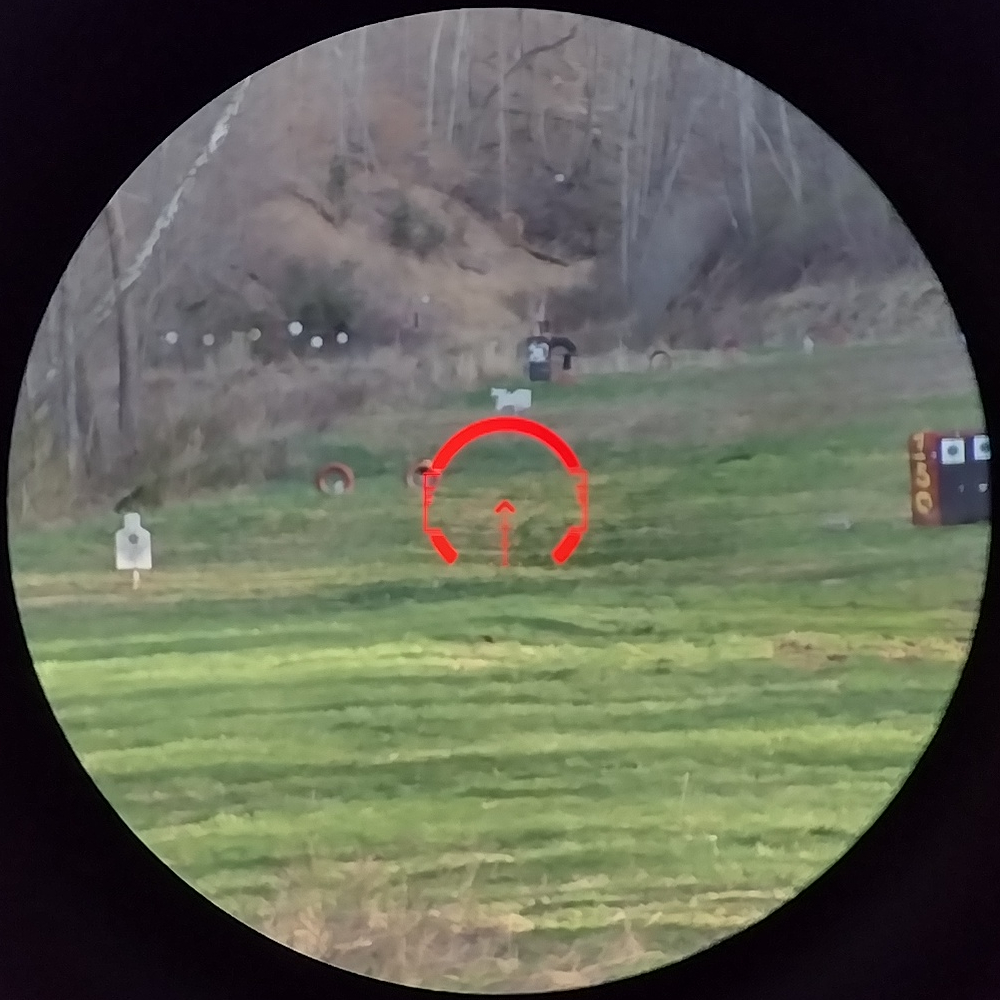 The reticle to me looks like something that came out of Star Wars, but it is amazing what all you can do with it. It has points for auto ranging, windage, moving targets, and bullet drop for supersonic and sub sonic ammunition. While I did not test all of them out, I know for sure the bullet drop points work as intended. After the scope was sighted in at 50 yards, I could use the bullet drop points out to 400 yards and hit silhouette and round targets.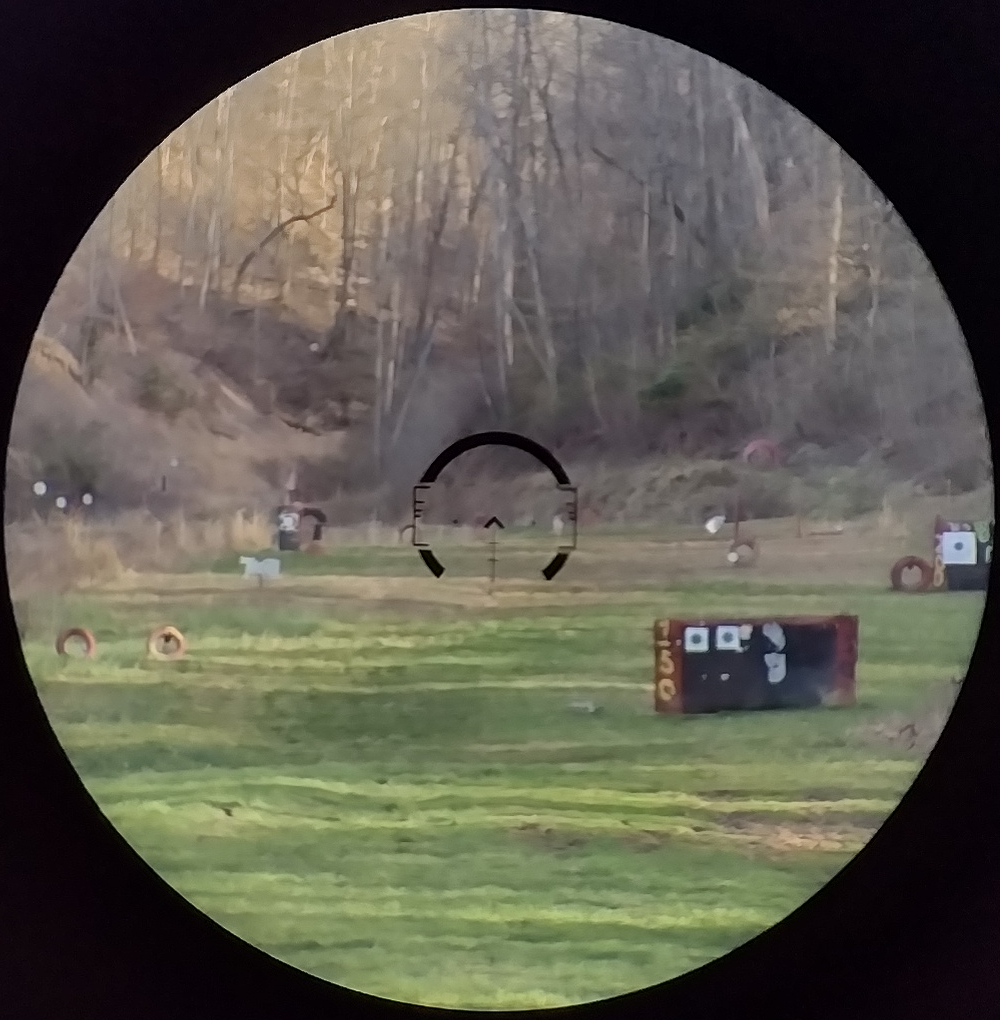 The more I used this scope the less I used the reticle illumination. As you can see in the pictures, the range I frequent has brightly colored targets so I get better contrast with the reticle illumination off.
At the Range
As was mentioned earlier I zeroed the SLx Gen III 3x32mm Prism Scope in at 50 yards. This was a quick and painless process due to the decent windage and elevation turrets. The turrets provide and audible click when you turn them and have nice caps to keep you from accidentally turning them. Once it was zeroed in I had no issues with the bullet drop holder over points. They were spot on to my surprise. The manual has a chart tells you what barrel length and bullet to use to get the ACSS dialed in. The reticle illumination is more than adequate in bright conditions when used at full power. Shooting in snow cover with sunny conditions took the reticle illumination to its knees, but on that day turning the illumination off worked out well. If I had the optional anti-reflection device for the 3x prism scope, I would bet I could have used the illumination that day in the snow. I was very surprised how clear the glass was for a product at this price point. I couldn't find any fault with the clarity of the glass.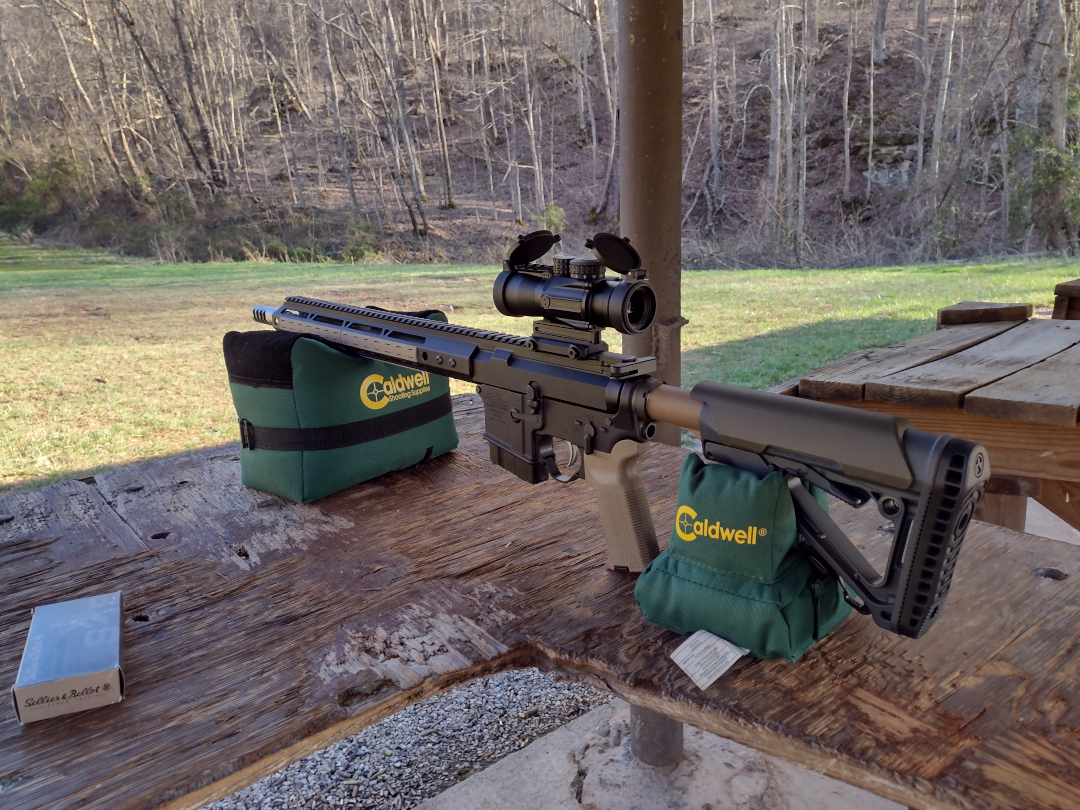 The one complaint I have about the SLx Gen III 3x32mm Prism Scope is the eye relief. I had to adjust my stock in a bit with the scope mounted as far back as I could get it on the top rail of my AR-47.
Final Words
Primary Arms has done a good job with their SLx 3x32mm Gen III Prism Scope. For the price of $289.99 you get a clear 3x prism scope with a very useful caliber specific reticle. With this scope I was able to ring steel out to 400 yards. This is the furthest I have rung steel with 7.62x39. Also the SLx Gen III Prism Scope has other caliber specific reticle options for folks who like shooting NATO rounds.