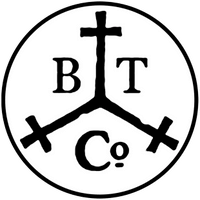 Blackwood Trading Co.: How to Church up Your AR or AK
By George Ross Jr. August 15, 2021
Are you looking for a way to make you AR build stand out from the aesthetically humdrum sea of AR builds out there? Wood or in this case a proprietary wood composite is something rarely seen on AR builds. Wood furniture is more common place in the AK world. This is why my AK inspired AR-47 build had to have wood furniture. This is where Blackwood Trading Co. steps in. They are purveyors of proprietary wood composite AR and AK furniture; plus if that ain't good enough for ya they will also customize some of those pieces for ya as well.
Custom Work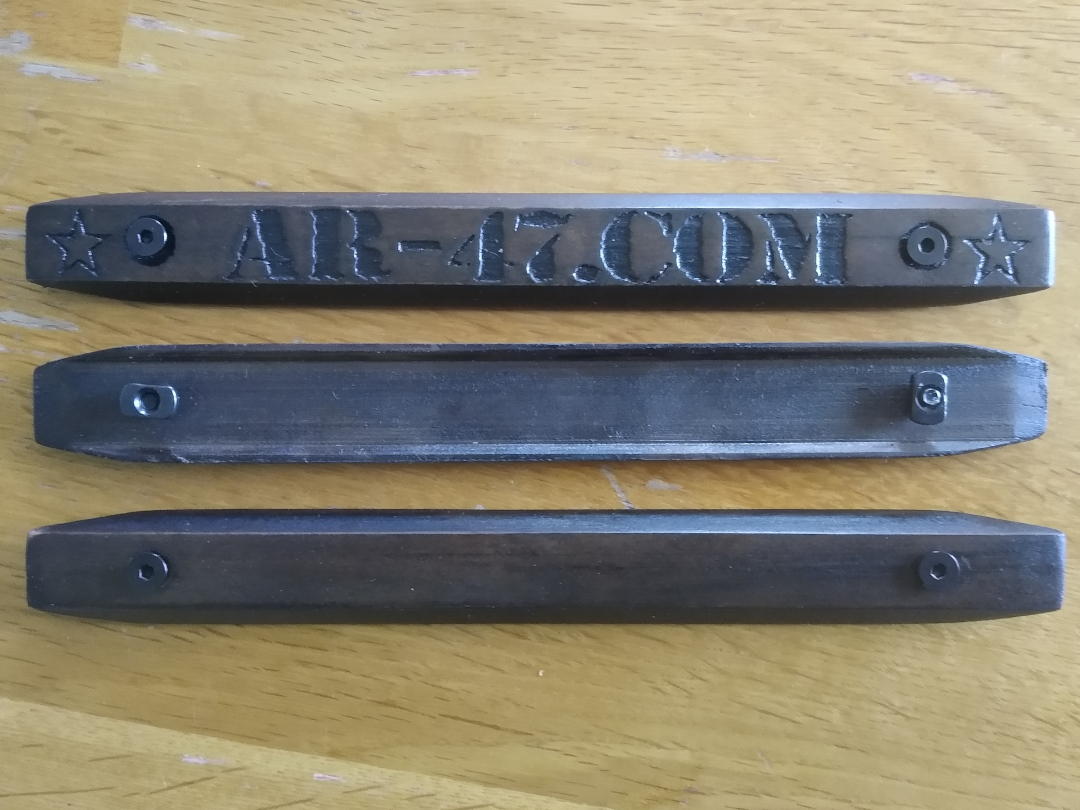 Onie does a great job of working with you to get your customization's the way you want them. A couple of emails with attached artwork was all they needed to produce the rail covers I wanted. The end result was better than I had hoped for.
Packaging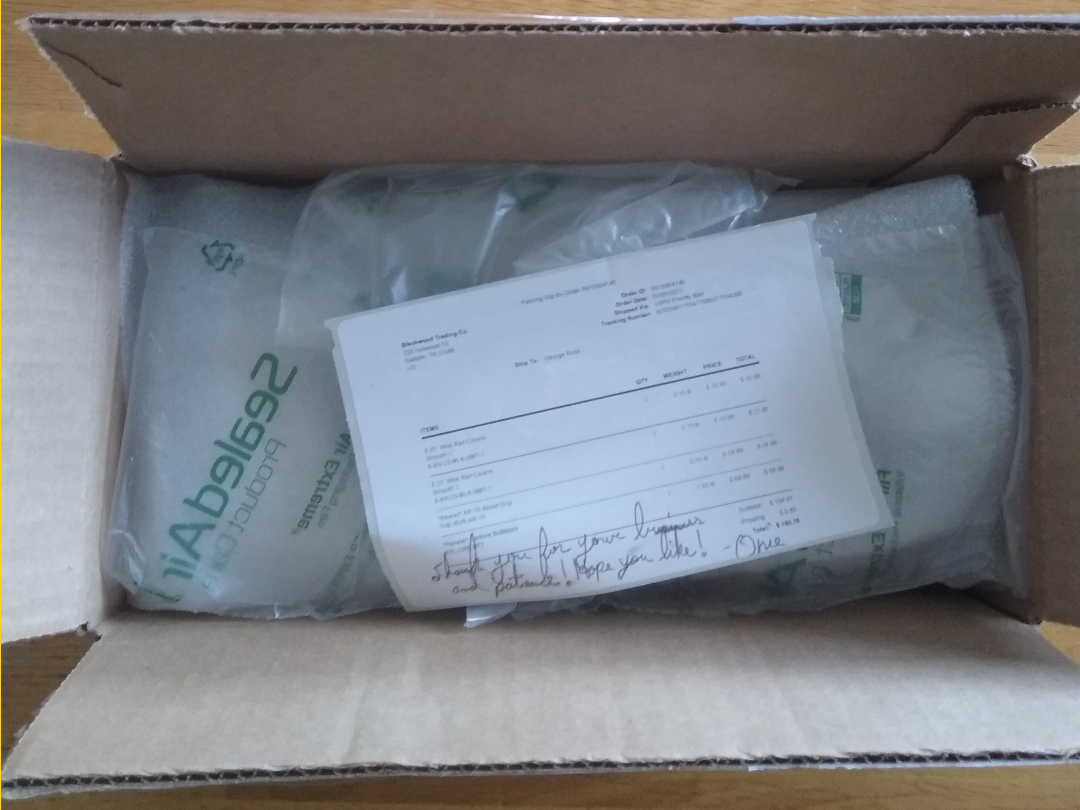 Blackwood Trading Co. does a great job of making sure your get your parts without blemish. All of the pieces I ordered were individually wrapped with foam, placed in an appropriately sized box, and all remaining voids were filled with packing. Nothing was damaged during shipping.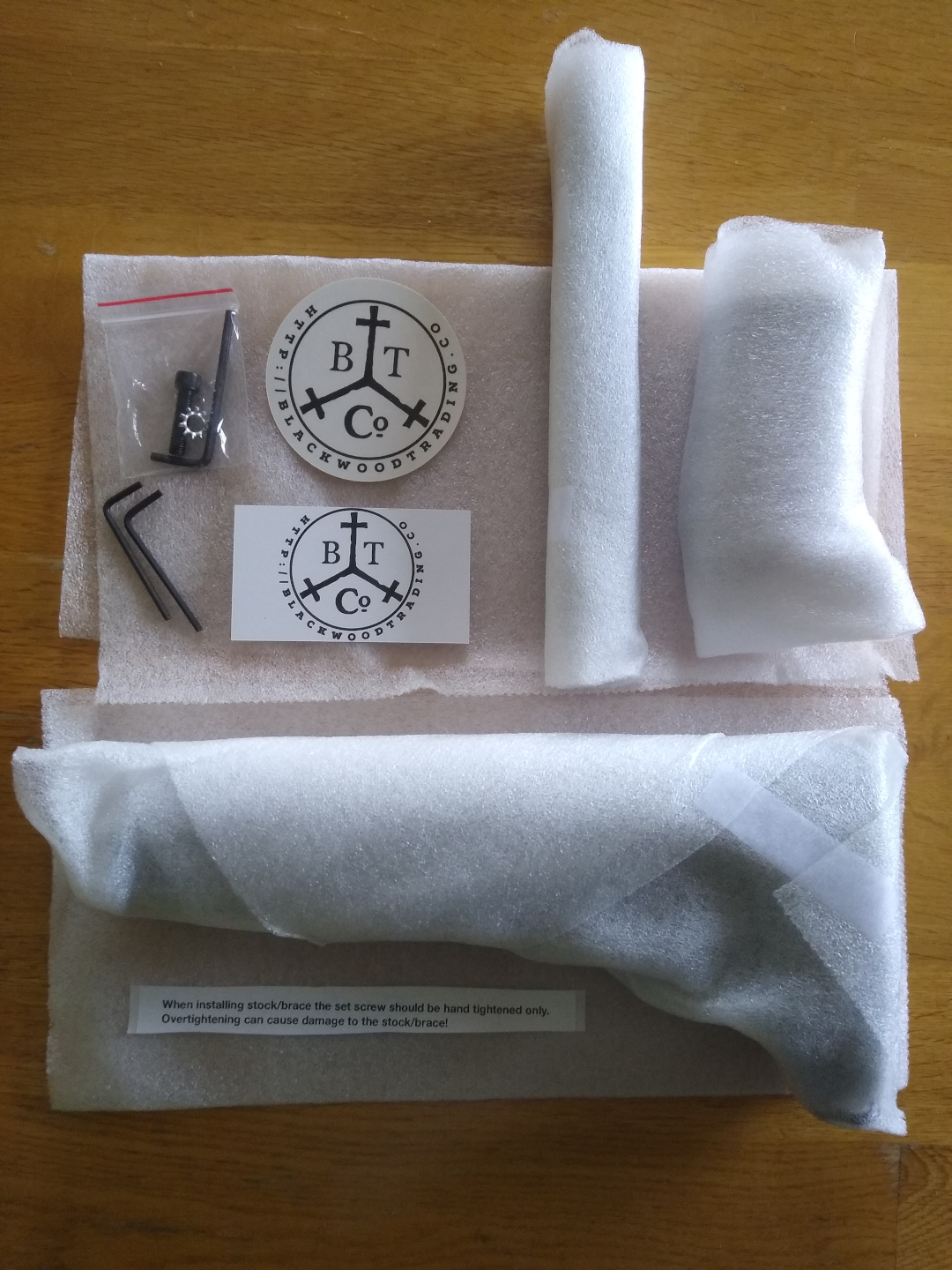 Installation
Each part comes with the appropriate tool for installation. Everything had good fitment and installed easily. One thing that should be noted here is to remember not to over tighten any bolts. When working with wood this should always be in the back of your mind.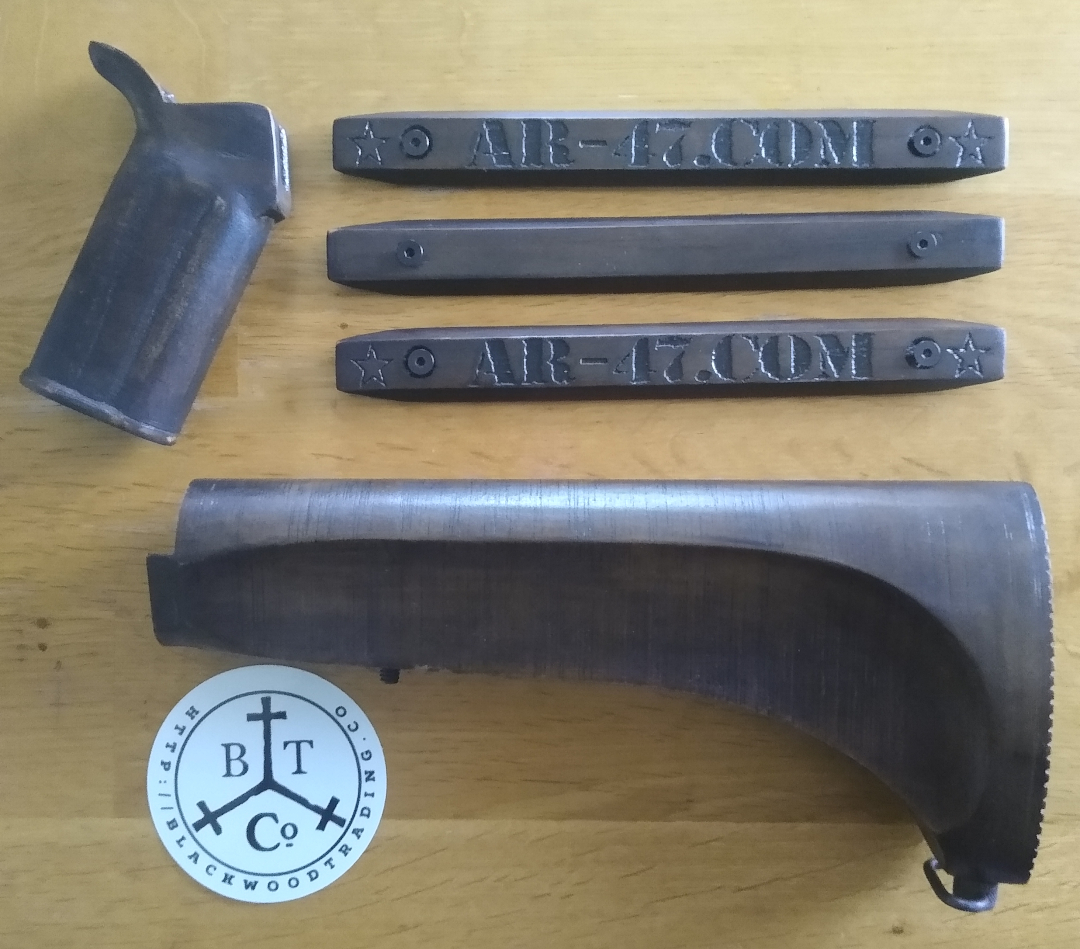 Something else that stuck out to me during the installation was how light all the pieces were. This must be where the composite side of things starts to show it's prowess.
Lessons Learned
The Pioneer buttstock I purchased also came with the integrated quick disconnect sling mount. Great, but when I first got it I couldn't get the quick disconnect sling swivel to detach from the buttstock. After another email exchange with Onie I was able to free the swivel from the buttstock. Onie informed me that some errant stain or lacquer has gummed up the ball bearings around the rim and gave me some ideas on how to free it. In the end I used a heat gun to free the swivel.
However the Pioneer buttstock wasn't done teaching me lessons. The allen type bolt that is used to secure the buttstock to the buffer tube isn't as big as the hole you screw it into the buffer leaving room for a bit of movement or slop as it were. To cure this I stuffed cut pieces of high density self adhesive foam tape to fill in the gap between the buffer tube and the back end of the buttstock. This provides enough pressure on the buttstock to hold it in place. If I had to guess as to why there is such a large gap between the buffer tube and the end of the buttstock I would say it would be to allow for a rifle length buffer tube.
After I took the rig shooting the first time I noticed the rail covers had become loose. No problem though. Nothing a little bit of blue Loctite can't fix.
Summing it All Up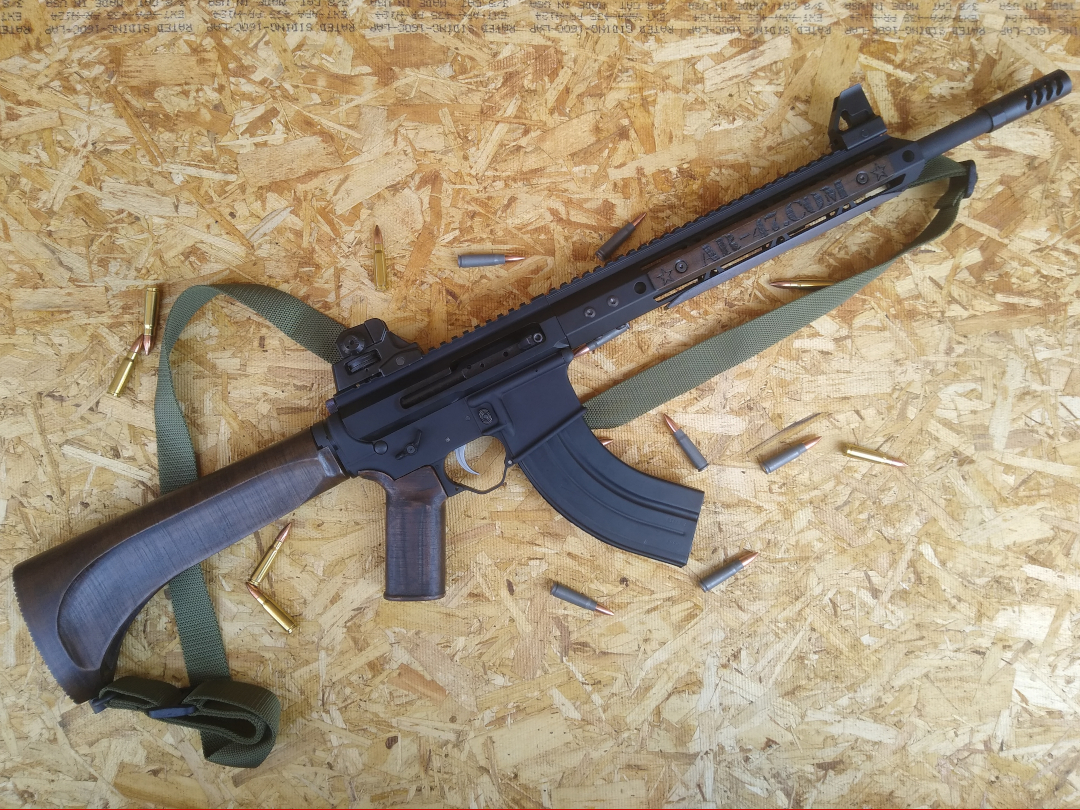 Blackwood Trading Co. offers some fine wood furniture for your AR or AK build. They have excellent customer service and are generally prompt in communication. If you go to their website right now you will be greeted with a notification that states 4-5 weeks for order fulfillment. So I guess they are pretty busy right now, but it is worth the wait.